Welcome to the the Institute of Creative Problem Solving for Gifted and Talented Students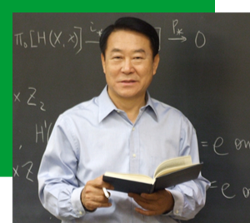 "Our students are instilled with a lifelong love of mathematics. Many of our graduates - over 10% - go on to win prestigious awards, including national and international math, science, and engineering contests."
Jong P. Lee, Ph.D., Founder and Director
United States Presidential Awardee for Excellence
in Math, Science, and Engineering Mentoring
The National Museum of Mathematics is an incredible facility that displays the many fascinating examples of mathematics.

We just completed another wonderful year. The students reported to us that they enjoyed every class and learned at least one new idea every Saturday morning. These concepts stimulated them to further their interests in mathematics and to ponder, on their own, variations of those concepts. I hope all of our graduates have an enjoyable summer.
Applications for the Research and Technology program are still being accepted. For those who have already applied, please return your acceptance forms as soon as possible.
The 2016-17 entrance exam was administered on April 9. About 650 students took the exam. Before the middle of June, students will be notified by snail-mail, as to whether or not they have been accepted into the program.
Read about the success of one our recent graduates.

The Institute of Creative Problem Solving for Gifted and Talented Students' mission is to enhance the problem solving skills of exceptionally talented students using advanced mathematics and creative thinking.
The Institute strengthens our nation's development of young leaders and role models in mathematics, science and technology to allow them to contribute greatly to society.
The Institute is tuition free, providing equal access to all qualified students from Long Island and promoting under represented populations in the mathematics, science and engineering fields.