Application/Nomination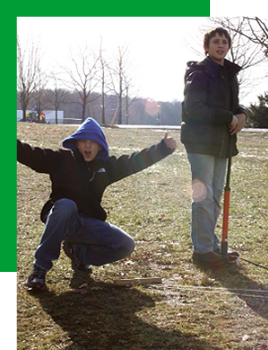 The Institute invites teachers and principals to nominate gifted and talented students who are currently in Grades 4-9 for possible selection as Institute participants and as "Long Island Young Scholars of Mathematics."
This year the application and payment for the program must be made online. Eventbrite will be handling our processing. After you complete the registration form, you will receive a ticket from Eventbrite. You must bring the ticket with you to the exam. Please have the following information ready when you apply for the entrance exam:
The name and email address of a teacher willing to write a recommendation
Make sure your email address is correct since tickets will be sent via emai
Payment of $50 or the selection of financial aid or school payment (Eventbrite)
A current transcript or report card may be requested after the exam
A link to the online application was sent to schools in January 2022.
Applications will be accepted until April 1, 2022 for the April 9, 2022 exam.

The Brochure
In the past, this Institute has been one of the most competitive gifted mathematics programs in the nation. Although approximately 600 students are nominated from schools all over Long Island each year, we can only accept 87 students due to our limited budget.
Please limit your nominations to those students who you feel will truly benefit from our Institute.